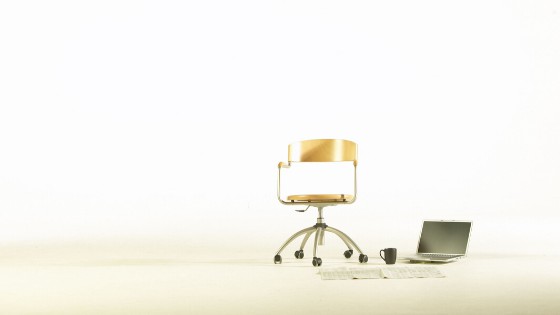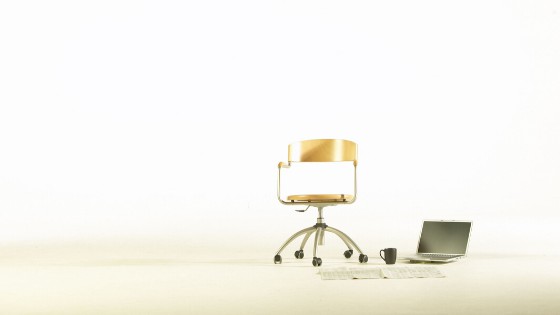 On Monday, April 27, Texas Governor Greg Abbott issued Texas Executive Order GA-18 to begin the process of reopening the Texas economy. While we can all agree that the economy needs a major jumpstart as soon as possible, Abbott's order still leaves a lot of confusion and uncertainty, particularly around the definition of Essential Services and Employees.
On May 1, 2020 the president and CEO of the Greater Houston Partnership, Bob Harvey, made a statement regarding this confusion:
"We are suggesting to Houston companies that they delay the return of office workers to the workplace for the time being. Many office-based employees have been able to carry out their tasks remotely for some time now, and as we enter this gradual process of reopening, there is no need to add 'fuel to the fire' when it comes to COVID-19 transmission.
Governor Abbott is clear in his executive order that we all should minimize contact with people outside our household unless we are providing or obtaining essential or reopened services, and specifically says employees 'should work from home if possible.' To me, unless you are an essential worker at one of these companies and you need to be physically present to do your job, commonsense would say you should continue teleworking."
Even if your office has not yet re-opened, now is the time to put a plan in place. To help with this, the Greater Houston Partnership has put together Industry best practices to help businesses develop plans to protect their employees and minimize the risk of transmission.
But many questions still remain…
WILL YOUR EMPLOYEES COME BACK?
Enhanced & Extended benefits for unemployed / furloughed employees:
*Texas has now expanded unemployment benefit qualifications to include people: who don't have access to child-care or those who are high-risk or live with high-risk people. On April 28, a Texas Workforce Commission spokesman said, the agency is developing parameters for what might allow Texans to continue qualifying for unemployment insurance if they refuse to return to work at a business reopened by Gov. Greg Abbott's loosened executive order because they fear contracting or spreading the coronavirus.
*Unemployment qualifications vary by state
If you are part of an organization that was fortunately able to retain staff and allow them to work from home – during quarantine – you may think these new unemployment regulations won't affect you.
As of today, many corporate offices are still closed, but the question remains – how many of your employees will actually come back to the office once it reopens?
Under the CARES Act, you can receive an additional 13 weeks of unemployment benefits, and through July 31, 2020, you can also receive an additional $600 each week (and there's still a chance all of this could be extended yet again, before all is said and done…)
DO THE MATH:
100k salary = $45.87 /hr
1/2 of hourly pay = $22.93 /hr
Extra $600 / wk = $15 /hr
Total = $37.93 / hr (equivalent to $82,687 or 83% of what they were making before)
While many technology professionals will not fall in to the category where they are actually getting an increase by taking unemployment, many will still receive a very sustainable wage given the fact that they may have no other options (especially if they are caring for a child or high-risk person), particularly if they are not the sole provider for their family.
CAN WE MAKE OFFICES SAFER?
A virus-free office is probably impossible but the conversation about how to reconfigure the American workplace is taking place throughout the business world. The modern, open work-space that has become very popular may revert to more private layouts.
Some things we are likely to see:
Hand-sanitizing stations everywhere
No more shared desks
No more shared buffets
Cough and sneeze protection screens
Return of cubicles
Cancellation of large events
Changing out touch pads to Bluetooth or key-fob non-touch solutions
Automatic doors
More paid sick leave for employees
In the end, many employers may choose to forego spending a lot of money re-configuring their offices and instead keep people safe and save money by having many employees continue to work at home.
THE BENEFITS OF TELE-WORK
When done correctly, not only will tele-work save companies' money, but it will also improve employee morale, loyalty, productivity, and creativity.
Not all jobs will allow for remote work, but many jobs in the tech industry are well-suited – perhaps BETTER suited – for telecommuting. Jobs, like programming for instance, that require problem-solving or major concentration would benefit from the lack of distractions that a traditional office environment brings.
According to this article by FlexJobs, with data from a study conducted along with Global Workplace Analytics, they found that:
Remote work attracts and retains talent – 80% of American workers would turn down a job that didn't offer flexible options and 1/3 would prioritize this over a more prestigious role.
Remote work is good for business – overwhelming majority of businesses confirm that productivity has increased in their company because of greater flexibility, have increased employee morale, and allowing employees to work remotely may lead to lower operating costs.
Increased Job Satisfaction: A study by Amerisleep indicated that remote workers were 75% more likely than the average American to be satisfied with their job.
FlexJobs' annual survey found that 65% of respondents are more productive in their home office than at a traditional workplace.
Remote workers are more likely to be healthy: According to Indeed's Remote Work Survey, 50% of remote employees said working from reduced their sick days and 56% said it reduced their absences.
In FlexJobs' Work-Life-Relationship survey, 86% of respondents think a flexible job would reduce their stress, and 89% said they think they would be able to take better care of themselves.
Remote workers make more money – on average $4k more than non-telecommuters – and they are able to save more money by reducing commuting expenses
Remote work is environmentally friendly
Remote workers stick with it – now that the majority of Americans have been given the opportunity to work from home, many will not want to go back to commuting and working in a traditional office environment
Many will say the "bright side" to this whole COVID-19 mess is that companies and employees are recognizing the benefits of telecommuting and remote work is here to stay!
COMMENT BELOW
Is your company allowing people to work from home more often going forward???